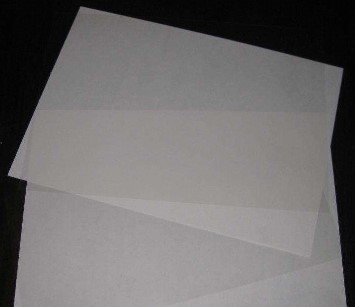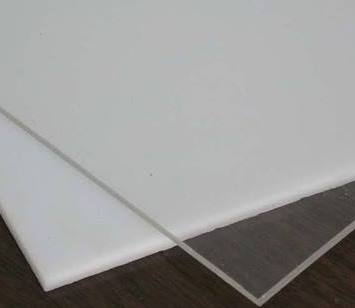 If you're looking for a more environmentally friendly card material, consider PETG, which is derived from polyester and is 100% recyclable. Widely used by credit card makers, PETG is biodegradable and doesn't emit harmful gases. PETG exhibits the same characteristics as PVC, such as durability and a wide array of print and finish options.
Polyethylene terephthalate (aka. PET, PETE, PETG) is a plastic resin of the polyester family that is used to make beverage, food and other liquid containers, as well as for some other thermoforming applications. PETG is a clear amorphous thermoplastic that can be injection molded or sheet extruded. It can be colored during processing.
Properties
PETG can be semi-rigid to rigid, depending on its thickness, and it is very lightweight. The main virtue of PETG is that it is fully recyclable. Unlike other plastics, its polymer chains can be recovered for additional useIt makes a good gas and fair moisture barrier, as well as a good barrier to alcohol and solvents. It is strong and impact-resistant. It is naturally colorless with a high transparency.
Applications
PETG is used as a Midrange priced product between Acrylic & Polycarbonate. The clearity of PETG approcies that of Acrylic & Impact Resistance of Polycarbonate. Also is used in Signing, Glazing, POP Displays, etc.
HAVERERGROUP® has a long history of providing custom designed films for use in the cards market. With outstanding thermal properties and controlled profile consistency, HAVERER® films are the ultimate material for a multitude of card applications.
HAVERER GROUP produces an excellent range of PETG sheets which are ideal for the advertising and signage industry. PETG co-polyester sheets offer excellent solutions for a wide range of indoor and outdoor applications, they are lightweight and have a very high impact strength, and can be thermoformed or vacuum formed without pre-drying. PETG sheets have an excellent impact resistance at low temperatures and easy thermoforming properties with fast cycle times and low shrinkage after thermoforming.
PETG sheet has a high transparency and maintains exceptional clarity during fabrication, heating and vacuum forming. PETG sheets can be cut, routed, welded, drilled, die-punched, bent cold and hot, and are easy to bond and glue.
PETG sheets are easy to print, making it ideal for the advertising and signage industry, PETG is a versatile material and can be used for a number of different applications including glazing, sign making, displays and protective screens, thanks to its impact resistance e.g. motorcycle screens. The UV grades of PETG are UV resistant for outdoor applications against weathering effects. PETG can also be fabricated using a number of techniques such as vacuum forming, hot and cold line bending, drilling and milling. PETG sheets are also suitable for food contact and medical applications except the UV stabilised product.
OUR PRODUCTS
PETG (Polyethylene Terephthalate Glycol-Modified)
PETG is a thermoplastic sheet used in visual merchandising and engineering applications. It can be easily formed, die cut and punched.


PETG SHEET Transparent Overlay Transparent Overlay White Core White sheet at Hight Vicat
thickness 60 - 100 micron 100 - 400 micron 80 - 400 micron 80 - 400 micron
color Transparent, no fluorescence Transparent, no fluorescence White, no fluorescence White, no fluorescence
surface (flat, Rz : 4.0-10micron)
wetting tension (roll side) >36dynes/cm >37dynes/cm >37dynes/cm >38dynes/cm
vicat point (A120) 74-80 Centigrade degree C 76-82 Centigrade degree C 76-82 Centigrade degree C 88-100 Centigrade degree C
tensile strength (MD) >38MPa >38MPa >40MPa >38MPa
width (200 - 1300mm)
length (200 - 1300mm)

Usually size for ID card, Bank card,
65 micron x 295mm x 480mm
95 micron x 295mm x 480mm
120 micron x 295mm x 480mm
330 micron x 295mm x 480mm

......
below for mobile phone
1.0mm x 1220mm x 2440mm
1.5mm x 1220mm x 2440mm
2.0mm x 1220mm x 2440mm

Please send us your requirement to Sales@haverergroup.com; alan.wang08@gmail.com, our SALES TEAM will be here for you!