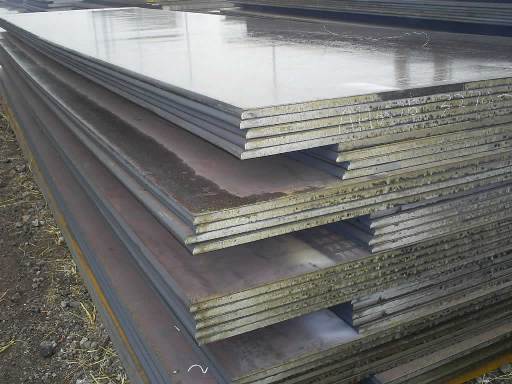 HGM500 is an wear/abrasion resistant steel plate that offers outstanding wear and impact resistance along with fatigue and corrosion resistance. HGM500 from Haverer Group is an abrasion resistant steel plate that offers outstanding wear and impact resistance. HGM500 is high-strength and wear-resistant steel with favourable hardness and impact toughness.
With HGM500 you can extend the lifespan of machinery, decrease wear in structural components and save costs. It also enables innovative design and lightweight products improving energy efficiency and lowering fuel costs.
HGM Hard500 steel plate is a premium abrasion resistant steel plate, heat treated to exhibit through-hardening, improved forming and welding capabilities. HGM500 steel plates are suitable for mining, forestry and construction applications that require an extreme level of abrasion resistance. Each producing mill has its own proprietary chemical composition and heat treating process. Mill-specific specifications are available upon request.
With a typical BHN of 460 – 544, the protection it provides in wear applications is exceptional. Used in the manufacture of mining equipment, the truck-trailer industry and the concrete / aggregate industry, HGM500 possesses excellent resistance to slide wear, rub wear and heavy wear. It can also withstand high impact stresses, even at extremely low temperatures.
Depending upon the application, our HGM500 plate should not need pre-heating and is available in a multitude of sizes and thicknesses.
Chemical Requirements:
Mill specifications available upon request
Mechanical Requirements:
HBW range of 460 - 544
HGM500 steels are medium carbon, manganese materials with moderate Brinell hardness, providing improved abrasion resistance, and usually used in applications requiring smooth sliding action.
Hardness
450 – 540 HB
Minimum surface hardness of 477 BHN. Core hardness 450 min BHN.
Size
:
Thickness: 6mm - 200mm, width: 1000mm - 2500mm
Mechanical Properties
:
Tensile strength: 1600MPa Yield Strength: 1250MPa Elongation: 8%
Impact Strength
CVNL average values of 20ft. lbs at -40 ° F.
Cutting
HGM500 can be cut to your specifications with plasma, oxy-Acetylene, laser, and water jet as well as with abrasive cut off saws.
Machining
Drilling, countersinking, counterboring, tapping, milling, and general machining can be done with conventional equipment and carbide tools.
Forming
HGM500 is not formable given its high strength and hardness. However, forming can be done with an inside radius of at least 10t (where t is the plate thickness) with the bend axis transverse to the rolling direction.
Welding
HGM500 has excellent weldability and can be welded with simple procedures and common consumables such as E7018.
Applicatio
ns:
Buckets and containers
Cutting edges for earth moving machines
Wearing parts for mining machines
Wearing parts for concrete mixing plants and wood processing machines
Platform structures
Feeders, funnels
Please send us your requirement to Sales@haverergroup.com, our SALES TEAM will be here for you!