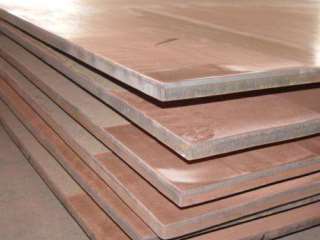 Haverer Group produces single side and double sides copper
clad steel in China,
with advanced technology of direct brazing and brazing rolling method. Products could be widely used in industry fields, mainly used in low-voltage electrical components, such as petroleum, chemical, nuclear, military, shipbuilding, electricity, mechanical industry, transportation and construction. Mainly customer: ABB, Siemens, etc.
Clad plate:
Base Material: SS400, S235JR, S355N, P355NH, SAE1080, any kinds of material,
Clad material: Copper, Aluminum, Stainless Steel, etc.
Our clad plate bi-metal with high yield strength, high shear strength, (the shear strength not less than 250Mpa), our clad plate with good tensile strength, also with a excellent surface.

Copper Clad Steel:
Excellent conductive, high tensile strength, flexible well, the best material to instead of copper clad plates.
General dimension:
2000mm width x 6000 length

Mainly application: cooling panels for EAF.
Please send us your requirement to Sales@haverergroup.com, our SALES TEAM will be here for you!