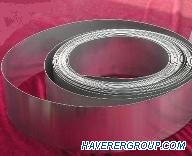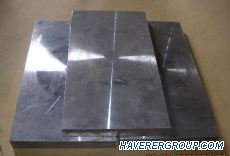 Alloy Kovar is a nickel-iron based alloy containing 29% nickel. Its coefficient of expansion, which decreases with rising temperature to the inflection point, matches the extension rate of borosilicate glasses and alumina ceramics. Used for glass-to-metal seals in applications requiring high reliability or resistance to thermal shock. Examples are high-power transmitting valves, transistor leads and headers, integrated-circuit lead frames, and photography flash bulbs.
Chemical composition: according to ASTM F15 standard
Kovar Chemical Composition (Basic) Density 8.36

Temper: soft, 1/2 hard, full hard
Shape: Kovar wire, Kovar rod, Kovar tape, Kovar pipe, Kovar strip
Size: Kovar wire: dia 0.1mm - 12mm
Kovar rod: dia 0.2mm - dia 50mm,
Kovar strip: 0.08mm - 3.0mm thickness x 300mm width max.
Kovar pipe: 1.0mm - 10.0mm OD x 0.1mm - 4mm wall thickness

Soft Magnetic Alloy 1J50, 1J79, 1J30
Size: strip 0.05 - 0.30mm x 5 - 200mm
coil 0.50 - 4.00mm x 600 - 1250mm

Min order: 2000Kg
Please send us your requirement of steel strip coils to Sales@haverergroup.com, our SALES TEAM will be here for you!