HAVERER GROUP Rugao Luota Print Machinery Co. Ltd. now produce the VSOP web offset press. The VSOP (Variable Sleeve Offset Printing) web offset press offers a simple and fast format change for the offset printing process. Using its patented sleeve technology, it's very easy to change the printing length without changing the complete offset insert. The biggest advantage of this fast and uncomplicated changeover is that it is very cost effective, especially when many different printing repeat lengths are required



Infinite size variability
The VSOP printing unit has plate and rubber blanket cylinders, which act as handy sleeves. The sleeves can be replaced manually in no time at all. Each sleeve axis has its own servo drive, which is why none of the gears need to be changed.

VSOP is a total solution for a whole range of applications and is used in the following markets:

1. Label printing: wrap-around labels made of paper or film, shrink sleeves, wet-glue labels, self-adhesive labels, in-mould labels
2. Flexible package printing: films, laminates, food packaging
3. Cardboard box printing: folding boxes, liquid packaging, liner for corrugated board

Broad range of applications
Thanks to individual drives, the printing length can be changed within a defined range without affecting the printing quality. The speed of the impression cylinder can be adjusted for each of the printing units, ensuring that complex materials such as aluminum, thin foils or very thick substrates can be printed on with register accuracy.

Job change
Maximum press efficiency can be reached by preparing each print job off-press while the press is running. The quick changeover procedure and automatic presetting do the rest.



Specification: VSOP850 VSOP1250

Max print speed: 300m/min 300m/min

web width: 425-850mm 600-1250mm

max print width: 840mm 1240mm

range repeat length: 508-762mm 570-1140mm

non-printing zone
coated paper & film 3mm 4mm
uncoated paper & board: 6mm 6mm

repeat change (per 2min 6min
printing tower)

print length correction +/-0.5% (depends on substrate & required print quality)

printing material thickness:
standard: 12-300 micron 12-300micron
optional: 200-700micron 200-700micron

blanket thickness(rubber): 0.95mm 0.95mm
PS plate thickness: 0.30mm 0.30mm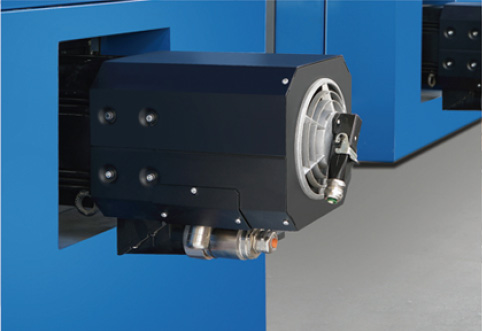 1 Main control system
Using the German Rexroth control technology, servo motor directly drive all the units in the printing process, the precise control of tension and overprint accuracy.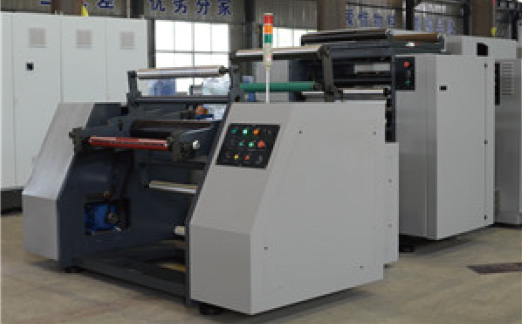 2 Infeed unit
Infeed unit is composed of the unwinder、the tension control and the web guide system, the infeed group ensures a speed independent constant supply of substrate with stable web tension. Optional non-stop unwinding.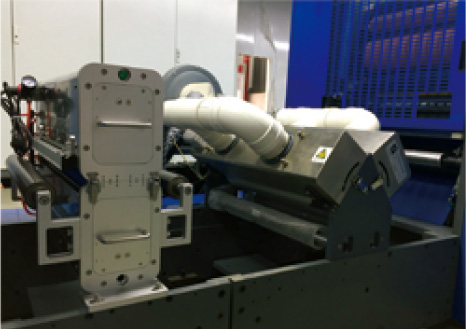 3 Web cleaning and corona treatment
Before printing ,the web is cleaned with a web contact and then treated with the corona station to improve ink adhesion.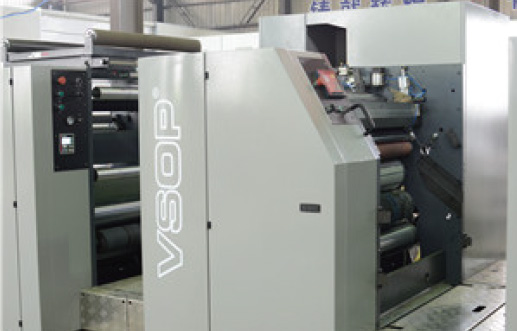 4 Offset printing unit
Use the line short paper path mode to provide exquisite printing . there are pre-set function、water and ink volume setting function. UV curing devices can be installed separately.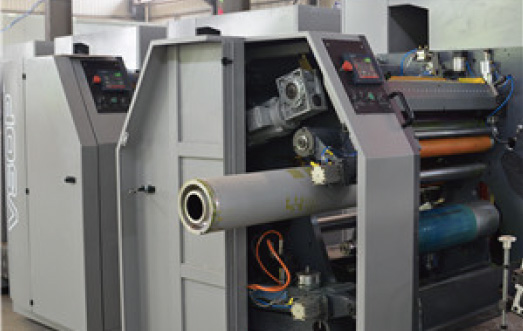 5 Offset sleeves
Two handy sleeves for the blanket and plate cylinder allow for a quick and cost effective size change between jobs, can offer infinitely variable print lengths.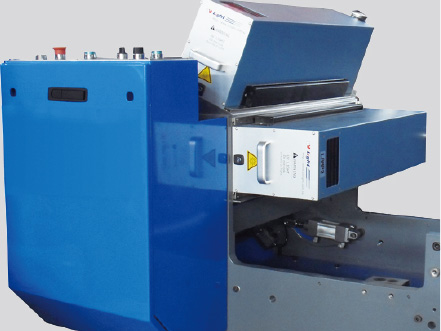 6 UV curing
UV curing is the use of UV lamp around the cooling roller in the curing mode, can provide a stable production for all materials. Optional EB curing or nitrogen protection UV curing .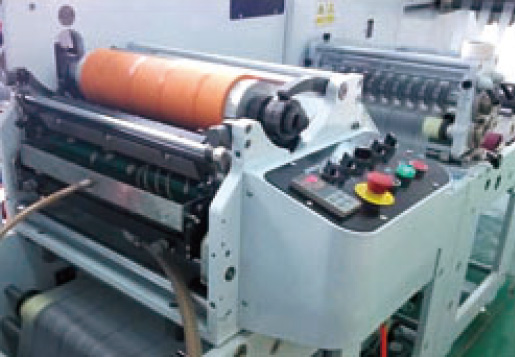 7 Flexo printing unit
Achieve background printing、varnishes and seamless printing, optional hot air dryer or UV dryer.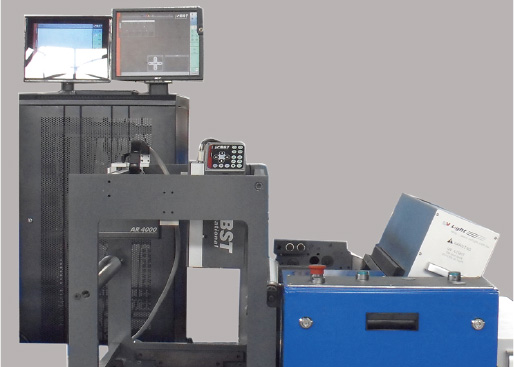 8 Register controller
The scanning heads of the register controller are positioned immediately after the printing units to ensure fast reacion times and waste less.
9 Print image inspection
Printing of the color,registration,defects and other quality problems for effective monitoring.


10 Rewinder
Rewinding , Optional non-stop rewinding.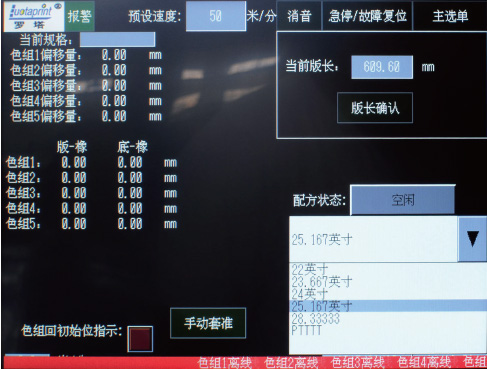 11 Information management
The operation screen can be equipped with software for repeat orders, greatly saving the preparation time.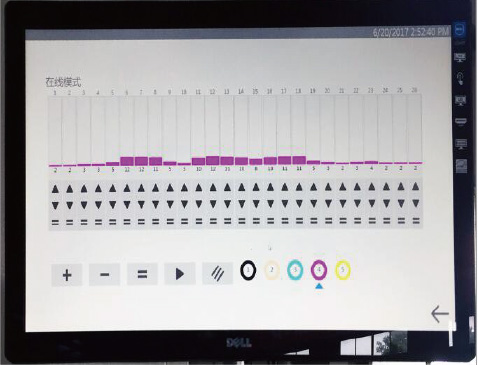 12、Inkfountain control
The inkfountain control system is realized by the precise adjustment of the amount of ink keys. Through the CTP publishing PPF file input for each ink key to adjust the amount of ink preset, shortening the debugging time.
Please send us your requirement of VSOP850, VSOP1250 to alan.wang08@gmail.com; sales998@haverergroup.com, our SALES TEAM will be here for you!