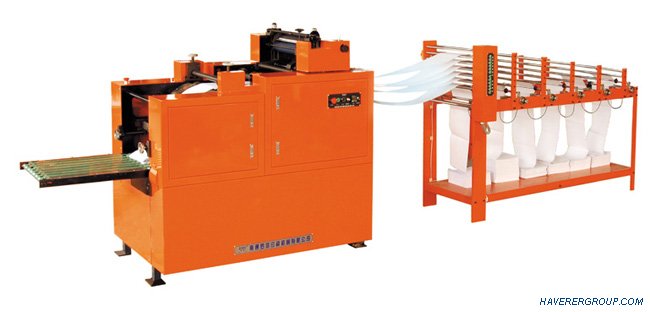 LPY-07 high-speed rotary collating marking machine bill machine printing equipment Numbering&collating machine Once 2-7Pages while gathering sheet, fast-spiral paper collection, paper guide by pinhole, precise form feeding, embossing function, to ensure multi-sheets assembled exactly with intermediate section device, frequency non pole-changing control. Null or doubleton detecting, automatic stop, pushing button dot to dot, simplicity of operator, with total counter,can stamp number and bar code.
And this machine is only for ordinary computer bills and rolling computer bills.
Maximum Paper Width: 495mm(19.5");
Gathering Size: 7"-28";
Working Speed: 0-100m/min(Determined with gathering layers);
Gathering Sheet: 2-6Pages;
Power: 380V, 2.2KW;
Packed Weight: 1500kg;
Dimension(Length*Width*Height): 6000*1000*1650mm

HavererGroup Zhongluo machinery company produce Luota brand business forms machine, now we already sold 2100sets, mainly in China, also to Sri Lanka, Turkey, Uzbekstan, Ukrain, Pakistan, Kenya, Yemen, Saudi Arabia, Bulgria, Syprus, etc.

Please send us your requirement of continuous forms machines to alan.wang08@gmail.com, our SALES TEAM will be here for you!